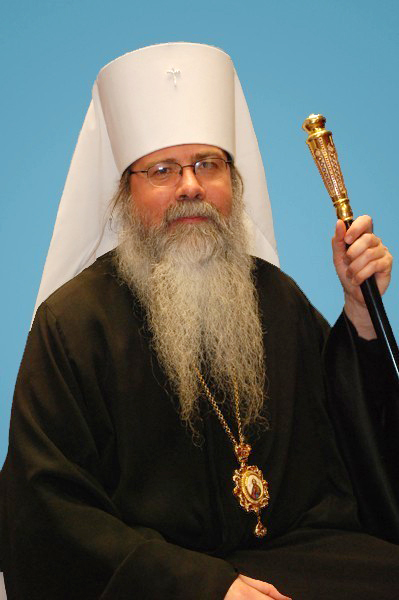 Sometimes we Copts forget that we are part of a wider community of Orthodox Christians, but I feel a sense of joy and comfort when I make any kind of contact with another community of faithful Christians. One of the ways I do that is to look in periodically on an Orthodox Christian news service, OCP Media Network. Please let me share with you two recent little items, one happy, one sad, from the lives of our fellow followers of Christ…
First, the sad. While the situation in Egypt for Coptic Christians is dangerous and difficult, the plight of our sister Oriental Orthodox Church in Eritrea is in many ways much worse. Here in the west, we hardly ever hear news of the dark and distant Horn of Africa. That silence is all the more disturbing when one realises what is going on there. Anyone who loves freedom and human rights should be outraged at what is happening to the Eritrean Orthodox Tawahedo Church. Together with the Ethiopian Orthodox Tawahedo Church, the Eritreans trace their Christian heritage back to the earliest centuries of Christianity, and consider their first archbishop to be St Frumentius who was consecrated by the Egyptian St Athanasius the Apostolic in the fourth century AD. They have a long and rich history of spirituality and ascetism that reflects their unique culture.
But today, the Eritrean Church in Eritrea is slowly dying. Persecution of the Church is hitting it on all levels. Abune Antonios, the duly elected patriarch who was consecrated by the late Coptic Pope Shenouda III in 2004, stood up to the Eritrean government when it tried to interfere in the affairs of the Church. As a result, he was deposed and replaced by a government appointee in an effort to turn the Church into virtually another department of the government. Abune Antonios was chosen for the patriarchate for his good character and his sincere devotion to raising the spiritual standard of the Eritrean Church. But now he has been held incommunicado by the government in an undisclosed location for some years, unable to pursue his spiritual agenda, while government puppets submit the Church to the agenda of a government that cares little for the Christian gospel or spirituality.
What is worse, the government has waged an unmitigated campaign against Eritrean clergy in an effort to weaken the Church. In the just the past eight years it is estimated that 1,500 priests and deacons have been conscripted against their will into the army for an indefinite period of military service, while clergy who refuse to submit to the government are arrested and defrocked. This has led to a drastic shortage of clergy for the parishes, and 1,500 parishes are in danger of being closed for lack of parish priests to serve them. Further, there are estimated to be up to 3,000 Christians currently held in Eritrean prisons as prisoners of conscience, subjected to torture and deprived of medical care.
Metropolitan Seraphim of the British Orthodox Church has led the Coptic communion in joining a noble campaign to bring the plight of our Eritrean brothers and sisters to the attention of the world, so that pressure might be applied by the international community. You can read about this and find more background information here.
Will anyone listen? Sadly, Eritrea is neither a land of strategic political importance or blessed with valuable resources coveted by the major powers. It is a harsh reality of modern international politics that few will care for justice enough to do anything effective about the situation. If we are all truly members of the one Body of Christ, then anything that harms our fellow members harms us. It is horrifying to think that such situations can still occur and go unnoticed in the twenty-first century. No doubt, the plight of the Eritreans is not unique. Persecution continues in many lands today as those in power use religion, race, gender, sexual orientation, social status or any other distinguishing feature to create a politics of division and hatred. More than ever we need to pray for those who are defenceless and despairing and to do whatever we practically can to help them.
Writing as I am on the Australia Day national holiday, it is also a time to remember just how blessed we are to live in a land of genuine peace, freedom and equality. Australia may not be perfect, but we have so much to for which to be thankful!
And now to the good news! On January 27, just yesterday, Metropolitan Tikhon of Pennsylvania was installed as Primate of the Orthodox Church in America (OCA) and Metropolitan of All America and Canada. The OCA has its historic roots in a Russian Orthodox mission to Alaska in 1794, and has grown to become a fully-fledged and genuinely American Orthodox Church. It is currently estimated to have 85,000 adherents in 551 parishes and 19 monasteries, according to the authoritative Atlas of American Orthodox Christian Churches, published by Holy Cross Orthodox Press.
Metropolitan Tikhon is the second successive primate of the OCA to be a convert. Born Marc Mollard and growing up as an Episcopalian (Anglican, we would say in Australia), he grew interested in Orthodoxy and attended his local OCA parish for some time before being received into the OCA at the age of 23. He subsequently studied Orthodoxy at St Tikhon's Seminary at Pennsylvania, eventually rising to lecture in Old Testament Studies, as well as consecrating his life to Christ as a monk. He succeeds Metropolitan Jonah (Paffhausen) as Primate of the OCA, who was himself a convert to Orthodoxy.
The OCA has had a long and difficult history, with soaring highlights and desperate lows. It is a history any Orthodox Church wishing to encourage non-ethnic services can learn a great deal from. Regardless of that, the OCA today is a marvellous example of how to make the ancient Orthodox Christian tradition relevant and attractive to those who do not originate from an ethnic Orthodox background. It shows us what is possible in the diaspora. Too often we complain that those who convert to join the Coptic Orthodox Church find it too hard to fit in and be genuinely involved in Church life on a regular and meaningful basis. The OCA suggests that there is no danger in opening the door for "Convert Parishes" where people can enjoy all the spiritual richness of Orthodoxy without having to subscribe to the ethnic cultural baggage that has come to be loaded on its back.
We do have such a Church in the British Orthodox Church (mentioned above), a shining example of how to meld a western culture with and ancient Christian tradition. There is also a convert parish in Bribie Island, Queensland, served by Fr James Scully, but these are isolated phenomena that are of little practical daily help for the vast majority of converts to the Coptic Church who live in the major cities of Sydney and Melbourne. I believe a Mission Church has started services in the CBD of Melbourne, as have similar missions in the USA and Canada. Perhaps it is still early days, and we pray with eager anticipation for the success and flourishing of these initiatives in the near future, and for the wider Coptic community to support and encourage them. I look forward to the day when it has become commonplace in Sydney for our beautiful Coptic spirituality and faith to be freely shared with all in convert parishes with no cultural strings attached, and to seeing these parishes eventually served by priests who are themselves converts (or their children). Metropolitan Tikhon and the OCA give me hope.
Axios, Axios, Axios, Metropolitan Tikhon!