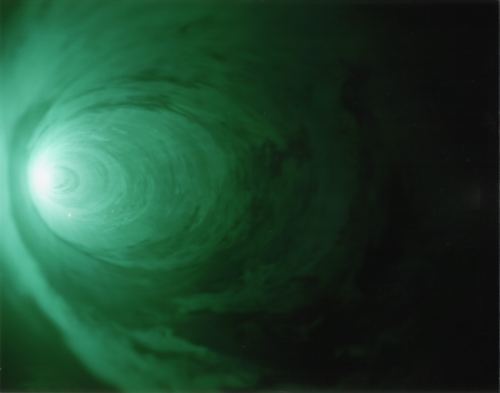 There have been many tales of people who have experienced the life beyond death and returned to describe it, but none has impressed me as much as this one. The reason it impresses me is that the subject of the experience, unlike most other cases, was a hard-headed, fairly agnostic and highly intelligent scientist … a neurosurgeon, no less! If anyone should be able to tell a purely physiological phenomenon from a genuine supernatural experience, you would think it would be someone like Dr Eben Alexander.
A near death experience is one where a patient is clinically dead for a period of time and is then resuscitated. Such patients often recall strange experiences during the time they were unconscious; some of them pleasant, some of them deeply distressing. A variety of natural explanations have been put forward for this very real phenomenon, such as the effects of a lack of oxygen in the brain. Others have pointed to the possibility of producing strange experiences using the general anaesthetic ketamine as suggesting a similar natural process underlying near death experiences.
Which is why the story Dr Alexander tells is particularly pertinent. He contracted E. coli meningitis, a bacterial infection of the lining around the brain that seriously imperilled his life and flung him into a coma for seven days. During that time, numerous scans of his brain and its function were conducted, and showed that his brain was not just impaired, but genuinely non-functional. What this means is that his vivid experiences are unlikely to have been produced by a lack of oxygen or damage to neuronal circuits causing the brain cells to misfire and produce hallucination, or any other natural process. To put it bluntly: a brain can't hallucinate when it has stopped working altogether.
I have been interested in near death experiences for decades now, ever since reading Beyond Death's Door by Dr Maurice Rawlings back in the eighties. His description of a patient who could recall the details of a neck tie worn by a staff member who came into his hospital room after he had clinically died and left before he had recovered consciousness struck me as being pretty good evidence for the reality of such experiences. Another striking tale I came across on the net was that of a Russian priest (from memory) who had a near death experience in a hospital during which he wafted out of his body and came across an infant in another bed who wordlessly told him that his hip hurt. Upon waking and describing the infant and his location to doctors, it turned out that the infant had been in hospital for weeks crying constantly with pain but without a diagnosis. When they examined his hip, they found that was where the problem was. This kind of knowledge, inaccessible to the patient, discounts the possibility of any natural explanation.
So I was fascinated when I heard of an experiment to be conducted by Professor Bruce Greyson at the University of Virginia that planned to test out the reality of near death experiences. His plan was as elegant as it was simple. Continue reading "Near Death Experiences"