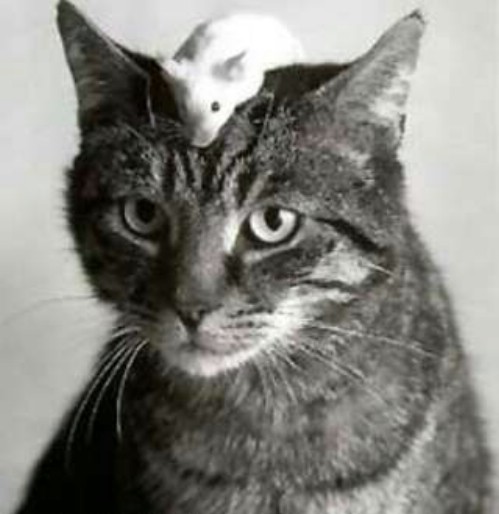 Among the difficult questions in life is trust. We cannot survive without trust, but then again, we are constantly anxious about who, when and why to trust.
 On the simplest of levels, you trust that the glass of water you drank this morning did not contain some deadly germ, and that the brake pedal in your car is actually going to stop the car when you need it to. (I once owned a car where this was not always true, by the way. We developed a very close relationship, that car and I. We came to know each other's limits intimately; I knew the distance the car required to stop on the flat using only the manual downshifting of gears and the hand brake, while it came to know what I sounded like when I thought I was about smash into a tree.)
 But it's not usually the inanimate objects that give us grief with trust. Far more often, it's the other humans. I think we are all born with an innate willingness to trust; an innocence if you like. You need only watch a three year old being tossed high into the air by her Daddy, see the huge grin and hear the cackling, to know that here is an example of absolute trust. Daddy drop me? The very thought is impossible!
 But by the time we are adults, we find it hard to take people at their word or completely depend on someone. Between innocent childhood and suspicious adulthood something changes. Of course, the change occurs through bitter experience. Once someone lets you down, you find it hard to trust that person again. If it ever happened that a Daddy did actually drop his daughter (surely not!) that daughter would no doubt be quite wary of games with Daddy after that. And so it goes on through our early lives: promises broken, agreements dishonoured, honesty repaid with humiliation, secrets betrayed…
 If it only happened once, perhaps we would have a fighting chance of maintaining our innocence. But when it happens many times, we naturally develop an instinct of wariness and caution that eventually comes to colour our personality and our whole approach to life. Shatter trust often enough and the person will withdraw into their own safe little world of lonely isolation where no one can hurt them anymore. How sad.
 Life a lot nicer when you can trust. To live in constant doubt about others is to live without peace. If we are ever to share a sincere relationship with someone, we have to let them in to our inner thoughts and emotions, share with them the experiences that made us who we are. But to do so is to leave oneself incredibly vulnerable to the other. he might go and tell someone else, or criticise me, or not like me, or worse of all, laugh at me! It is so hard to trust another person with your real self, and yet, if we don't, we are doomed to a sad life of loneliness.
As a parent, you learn how important trust is in the relationship with your child. You cannot be with them twenty four hours a day, so they have to learn how to keep safe, how to be sensible in their choices, how to resist temptation and how to be honourable and remain steadfastly true to their principles. That trust is not easy to achieve. It involves a lot of heartache, not knowing how things are going to turn out, sometimes even running the risk that the child may be hurt in some way, but it's the only way to develop true trust.
 And the trust has to work both ways. A child can only learn to be trustworthy if they have a living example of trustworthiness before them every day. The parent who takes the shortcut of telling a little fib to escape to buying those chocolates at the checkout today will find their child telling them fibs about anything and everything tomorrow. There are no shortcuts to trust, no discounted sales: it's expensive, and part of the price is being utterly trustworthy yourself.
 God trusts us.
 He shows us His trust in the incredible degree of freedom He gives us. Yes, if I choose foolishly to eat unhealthily or to blow myself and others up as a suicide bomber, he doesn't forcefully stop me. God grants every one of us genuine freedom of action, even knowing the consequences of a bad choice. Why does He do that? Why doesn't He make the world such that no one can hurt anyone else? Perhaps He could enclose every human being in a sort of force field that is impervious to evil actions! Every time you tried to hurt someone, you couldn't pierce the shield around you. Wouldn't that be a much nicer world to live in?
 Or would it? I know many parents who would love to get their hands on an invention like that, and would love even more to get their children shackled inside one! But then, where is the freedom? Where is the chance to learn real lessons? Where is the trust? No, God does not deal with us like that. Instead He chooses to unleash us on the world and leave us to make our own choices, choices with real consequences not just for us, but for others also. Only in this way can we become the kind of creatures He wants us to be, or develop the kind of relationship He wants with us.
 Can you trust God?
 As life goes on, everyone goes through experiences that shake their trust in God, and in some cases, destroy it completely. "How could God have let such a thing happen?" is not an uncommon question. How can we trust God when things go so wrong in this world? How do we know He's not going to drop us?
 Bu there's the beauty of it. He never does! Oh sure, there are times when it really feels like He has. We see the ground screaming crazily towards us and we get that sick feeling in the pit of the stomach that this time, everything is not going to be alright. But then, it is. Maybe not when we want it to be, maybe not how we want it to be, but wait long enough and sure enough, there it is: the safe hands that reach out at the very last moment when all seems lost and gently hold us and draw us back into that powerful safe embrace.
 Those who have been up and down often enough learn to trust those powerful hands. They know that it simply cannot happen that He should ever drop one of His children.
"Can a woman forget her nursing child, and not have compassion on the son of her womb?
 Surely they may forget, yet I will not forget you."
Isaiah 49:15.
Now that's a promise worth trusting.
Fr Ant